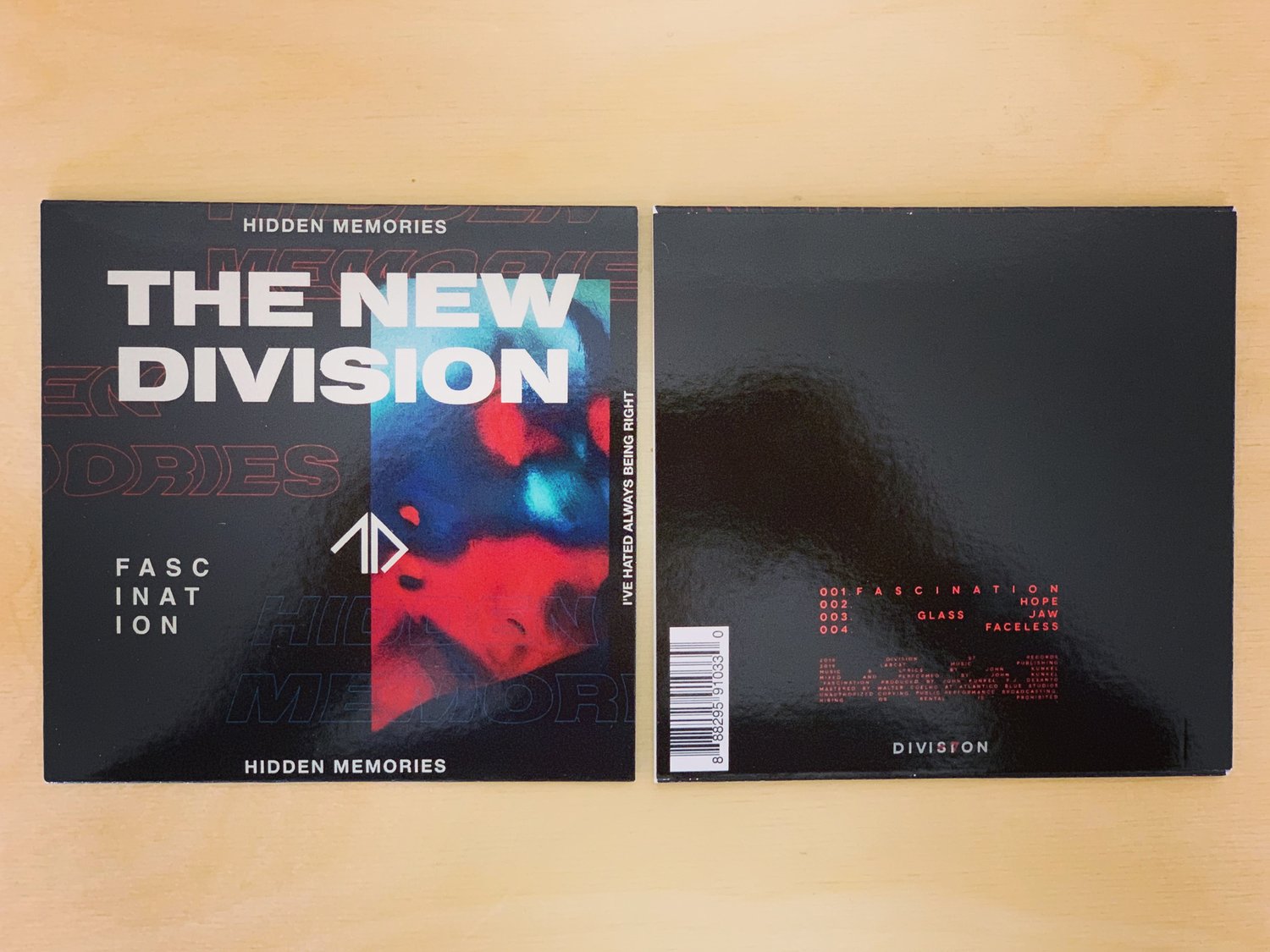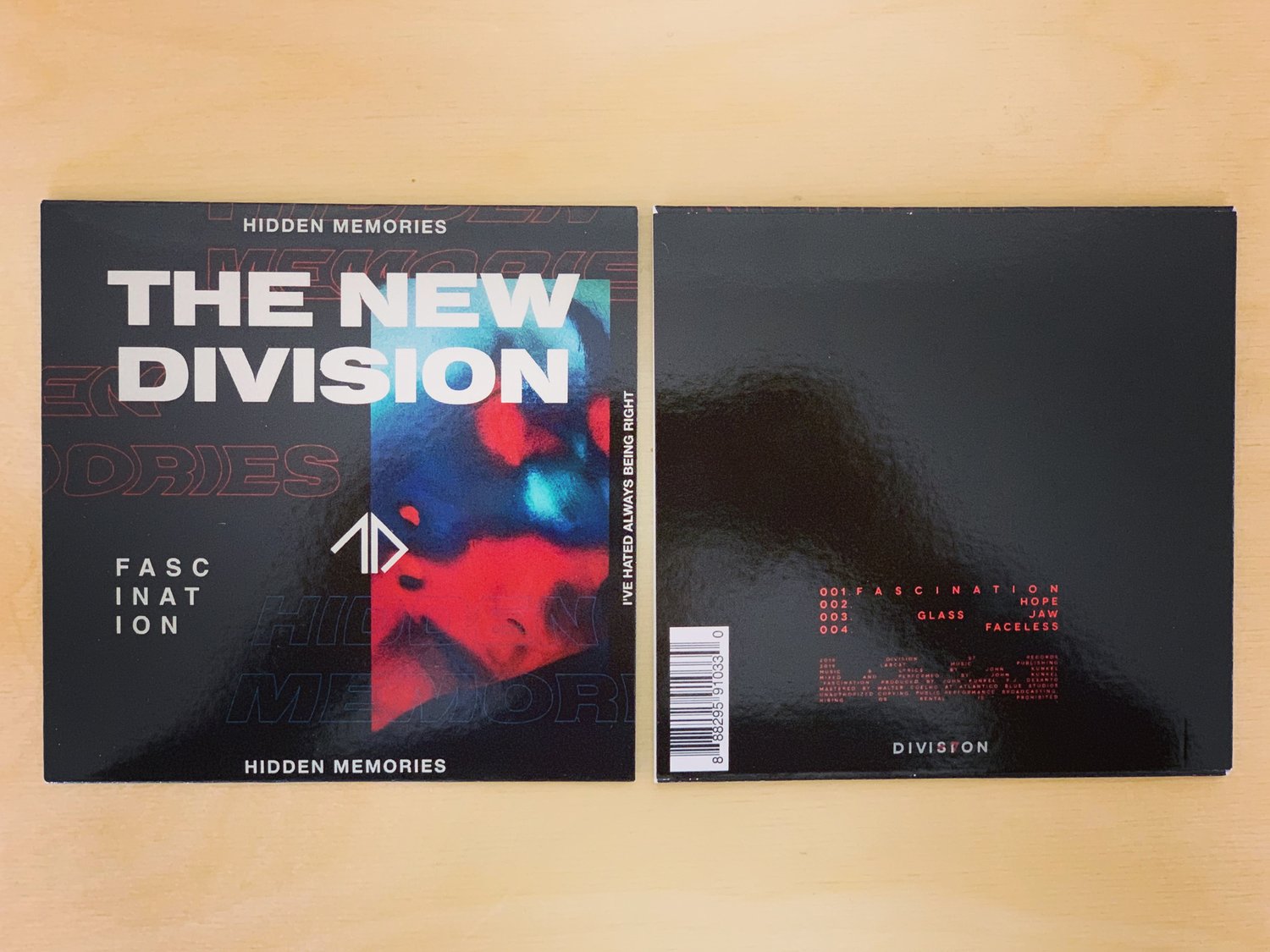 FASCINATION [CD]
$7.00
EXCLUSIVE / LIMITED Edition / 100 copies.
Tracklist:
1. Fascination
2. Glass Jaw
3. Hope
4. Faceless [Bonus Track]
"Fascination" is the first single from The New Division's forthcoming album, "Hidden Memories." John Kunkel explains the song is about his experiences of being on tour both stateside and internationally, and how sleep deprivation alters the mind. "I've always wanted to write a song that touched on the mental health aspects of being on tour, sleep deprived, and how that starts to mess with your thoughts. The words are a series of lyrics that jotted down on a notepad, which at the time made no sense, but I wrote them down regardless."
"To me the song is a dream sequence where half of the time I'm enjoying being on the road while the other half I'm conflicted with the experience, wishing it was over. Touring never feels completely right and never feels totally wrong either - that's where I wanted to take the song both lyrically and sonically. You feel like you're in a constant daze, and that's what this song is about."